Friday, July 22, 2005
Hold On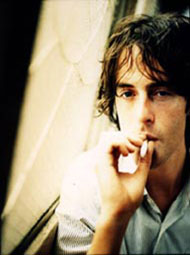 Jason Pierce, the musical genius behind Spiritualized, has been
really quite poorly
. He seems to be on the mend, though, so we wish him well, and look forward to hearing the new Spiritualized album. If I get a chance over the weekend, I'll do a little list of my fave Spiritualized tracks, but you can't really go wrong with his masterpiece, 1997's
Ladies And Gentleman We Are Floating In Space.
Or, indeed, anything else he's ever worked on. Get well soon!
All opinions expressed within the pages and comments of this blog are solely those of the author, and not of his employers or associates. If you have any complaints, corrections or queries regarding any of the material contained within, please contact the author via
email
. Thanks for reading!