Saturday, July 23, 2005
Step Back In Time
eIt's ages since I've done a
Lost Gem or a Guilty Pleasure
. So here we go! One of each. Starting with the guilt first, I think. Always best to get that out of the way...
Whitney Houston - 'How Will I Know'
Part Two in a (very) occasional series of songs i should hate but actually don't.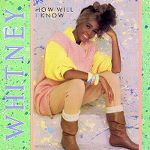 Almost worthy of being a bona fide Lost Gem. Whitney at her very best, before she warbled Dolly Parton songs, worried about being cool and started indulging in "extra curricular" activities with in-no-way potty hubby Bobby Brown. This is unapologetic, pure adrenalin pop genius. With a sax solo! Heaps better than 'I Wanna Dance With Somebody', this seems to have been forgotten by all but the most hardened 80's addicts (I was introduced to it by my friend Tom at Uni, who is king of cheese). It's criminally absent from Whit's Best Of (well, apart from a rubbish remix. Hang your heads in shame, record company execs!) despite being, in my opinion, the best thing she ever recorded.
One of those tracks that's so good, it makes me wish i was girl so I could dance around my handbag to it. As it stands, it remains a private pleasure, but if you spot me playing air saxophone on the tube, with my headphones on, you know why...
Credit To The Nation - 'Tacky Love Song'
Part 14 in an occasional series of rediscovered musical gems.
Oh man. A friend asked me for a list of romantic songs. And along with the expected names (Beatles, Beach Boys, Marvin) and not so expected (Spiritualized, Ash, The Streets), this popped into my head. And was my highest recommendation, above everything else. It's hip hop (UK hip hop, at that). It's based on a Radiohead sample ('High and Dry'). But, somehow, it's one of the most heartfelt, honest and romantic records I've ever heard. A 3rd person story about a guy who finds the love of his life, it makes almost every other rap record about love you've ever heard sound shallow, superficial and empty. It's just sublime.
All thanks to
N
at Digital Fury who first played it to me at University. It disappeared without trace, of course (no. 60 in Sept 98), but it'll remain a lifelong favourite of mine, and was for a very very long time the first selection on any compilation tape I created (remember those?). Credit to the nation, indeed.
All opinions expressed within the pages and comments of this blog are solely those of the author, and not of his employers or associates. If you have any complaints, corrections or queries regarding any of the material contained within, please contact the author via
email
. Thanks for reading!