Sunday, September 04, 2005
Regret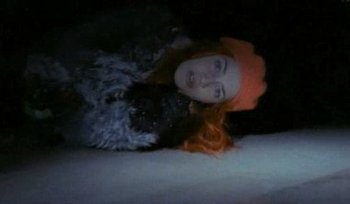 If you could have all the money you've ever spent on alcohol again, but lose all the memories and times you've had with it, would you take it?
Such was this quandry given to me at a late hour at a barbecue in Nottingham last weekend. What do you think? I said no. No regrets and all that. Je ne regrette rien. As much as I often lament my relationship with it, alcohol has played a key part in some of the best times of my life. As a primarily introverted and shy individual, it's barrier lowering qualities have been invaluable. But more than that, it'd be erasing the mistakes I made which have helped me become who I am today. What we are is the sum of our actions and decisions in the past, good or bad. Sure, I have things I regret, but usually only where they've harmed other people. I regret very little I've inflicted on myself.
And so this Sunday evening, I finally got round to taking the cellophane off my DVD copy of
Eternal Sunshine Of The Spotless Mind.
A quite wonderful tale of love and regret, and their relationship with our memory and perception, written by the peerless Charlie Kaufmann, and directed by the..well... also peerless Michel Gondry. All great art should ask questions of us, and this is no different.
If you could lose the memories of hurt and regret from a painful break up, but also the good times, would you?
The methods are pure science fiction at the moment, but perhaps not in the not so distant future. I often wonder about what could've been, but I guess I'm lucky in that I've never had anyone I wanted to erase. There are little hotspots in my memory, things that are sensitive, even now, not just from relationships, but all parts of my life. Things I've done or had done to me which are still so powerful they elicit a physical response, making me blush or giving me butterflies. My memory for lots of things (names as a prime example) is notoriously bad, but such emotional moments still stay crystal clear. Seeing such things represented so brilliantly on screen was startling but also very reassuring. Our memory is one of our most private things. But they all work more or less the same. And the idea of someone else tinkering with it is one of the most frightning things I can think of!
And being the muso geek I know I am, my ears pricked up at Beck's performance of 'Everybody's Gotta Learn Sometime' on the soundtrack. His amazing genre-hopping funk rock works of genius don't need further documentation, but his more emotional work certainly feels overlooked. His
Sea Change
LP feels almost voyeuristic it's so emotionally raw at times, but also profoundly beautiful. Like a personal exorcism or purge, it's sad but ultimately positive. A much better way of leaving a failed relationship behind than, y'know, wiping your memory, kids.
So... let's have some classic break up albums, why not? These are just the ones I like off the top of my head, so feel free to suggest more. We'll start with the one I've already mentioned...
Beck -
Sea Change
Spiritualized -
Ladies And Gentleman We Are Floating In Space
Emmylou Harris - The Ballad Of Sally Rose
Blur -
13
Marvin Gaye -
Here My Dear
The Beatles -
Let It Be
All opinions expressed within the pages and comments of this blog are solely those of the author, and not of his employers or associates. If you have any complaints, corrections or queries regarding any of the material contained within, please contact the author via
email
. Thanks for reading!