Friday, July 29, 2005
Spacewalk
Brian: That's chaos theory. The belief that the future is in fact a mathematically predictable preordained system.
Daisy: So somewhere out there in the vastness of the unknown there's an... equation for predicting the future?
Brian: An equation so complex as to utterly defy possibility of comprehension by even the most brilliant human mind, but an equation nonetheless.
Tim: [in dawning realization] Oh my god...
Brian: What?
Daisy: What?
Tim: I've got some fucking Jaffa Cakes in my coat pocket!
Thursday, July 28, 2005
Fire Coming Out Of The Monkey's Head
You don't need pants
For the victory dance
Cos Baboon's better than Weasel
Wednesday, July 27, 2005
The Cranberries - Linger
Part Three in an occasional series of songs i should hate but actually don't.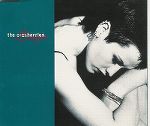 Ah, here we go. The passport back to a life I often try to sweep under the carpet and pretend never happened. A life before the awakening. Before the pursuit of "cool". A life hidden behind a huge monolith on the road of my life, on which is inscribed, in huge letters "1994". For it was in 1994 that while my friend John and I were doing our paper round, John insisted I listened to a song on his walkman (I'm already sounding like grandad. "They played "cassettes" son, remember them?") That song was 'End Of A Century' by a band I'd never heard of, called Blur. It was from the album
Parklife,
that his brother had taped for him just that week. And it more or less turned my world upside down. But that's another story.
This is an artifact from before that moment of epiphany, stood clutching Watford Observer's in the cold on Bournehall Avenue. This is the world of a boy just starting to explore what would one day become everything. A time when I'd retuned from 1FM to Virgin 1215, which was a brand new, exciting national station on crackly AM. When Nasty Nick Abbot's evening show supplied everything you could ever need at 13 (Crude innuendo, meaness to callers and the very best rock from the 70's, 80's and 90's. Mate.) And this was a mainstay of the playlist. I even recorded it onto a blank tape so i could listen to it whenever i wanted. And I loved it.
The Cranberries always were an awkward little band. Singer Dolores O'Riordon was quite spectacularly annoying in every interview. They went from being stereotypically Oirish and twee to singing slightly cringeworthy protest songs about The Troubles ("With their tanks and their bombs, And their bombs and their guns!" indeed), and then just rubbish really. But this works. It's great. I still love it. It's featherlight and fragile (delicately produced by former Smiths knob twiddler Stephen Street, who ironically also produced...go on, guess... yup.
Parklife.
Only just realised that from reading the sleeve!) I adored the phrase "you know I'm such a fool for you", and Dolores' delivery, for once, compliments the song, rather than swamping it. It sends me back to night times listening under the covers, and day times in the sunshine.
I wasn't cool at 13. But then I heard Damon Albarn singing about ants on carpets, and a whole new world of possibilities opened up before me. A world were you could listen to Radio 1 again, where bands you cared about got on the news. And everything changed. It's a world I'm still exploring. But some songs just sound like home. Along with what my dad played me from The Beatles, The Beach Boys and The Stones, this is one of them.
Tuesday, July 26, 2005
Ladies And Gentlemen We Are Floating In Space
The world is like a ride at an amusement park. And when you choose to go on it, you think that it's real because that's how powerful our minds are. And the ride goes up and down and round and round. It has thrills and chills, and it's very brightly coloured, and it's very loud and it's fun, for a while. Some people have been on the ride for a long time, and they begin to question - is this real, or is this just a ride? And other people have remembered, and they come back to us. They say 'Hey! Don't worry, don't be afraid, ever, because, this is just a ride.' And we...kill those people. Ha ha ha. 'Shut him up! We have a lot invested in this ride. SHUT HIM UP! Look at my furrows of worry. Look at my big bank account and family. This just has to be real.' It's just a ride. But we always kill those good guys who try and tell us that, you ever notice that? And let the demons run amok. But it doesn't matter because: it's just a ride. And we can change it anytime we want. It's only a choice. No effort, no work, no job, no savings, and money. A choice, right now, between fear and love.
The eyes of fear want you to put bigger locks on your doors, buy guns, close yourselves off. The eyes of love, instead, see all of us as one. Here's what you can do to change the world, right now, to a better ride. Take all that money that we spend on weapons and defence each year, and instead spend it feeding, clothing and educating the poor of the world, which it would many times over, not one human being excluded, and
we could explore space
, together, both inner and outer, for ever, in peace.
Bill Hicks, 1992
Sunday, July 24, 2005
Batdance
Was skipping through blogland, seeking a new listening experience, and
The 15-Minute Hipster
provided it with a link to a
stream of the new Fruit Bats album
, from the good people at Sub Pop. And really rather pleasant it is too. "Experimental and pop-inflected folk-rock with increasing compositional and thematic complexity" apparently. Certainly good for weekend early hours relaxation whilst flicking through my latest amazon indulgences, anyway.
Saturday, July 23, 2005
Step Back In Time
eIt's ages since I've done a
Lost Gem or a Guilty Pleasure
. So here we go! One of each. Starting with the guilt first, I think. Always best to get that out of the way...
Whitney Houston - 'How Will I Know'
Part Two in a (very) occasional series of songs i should hate but actually don't.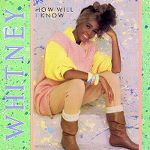 Almost worthy of being a bona fide Lost Gem. Whitney at her very best, before she warbled Dolly Parton songs, worried about being cool and started indulging in "extra curricular" activities with in-no-way potty hubby Bobby Brown. This is unapologetic, pure adrenalin pop genius. With a sax solo! Heaps better than 'I Wanna Dance With Somebody', this seems to have been forgotten by all but the most hardened 80's addicts (I was introduced to it by my friend Tom at Uni, who is king of cheese). It's criminally absent from Whit's Best Of (well, apart from a rubbish remix. Hang your heads in shame, record company execs!) despite being, in my opinion, the best thing she ever recorded.
One of those tracks that's so good, it makes me wish i was girl so I could dance around my handbag to it. As it stands, it remains a private pleasure, but if you spot me playing air saxophone on the tube, with my headphones on, you know why...
Credit To The Nation - 'Tacky Love Song'
Part 14 in an occasional series of rediscovered musical gems.
Oh man. A friend asked me for a list of romantic songs. And along with the expected names (Beatles, Beach Boys, Marvin) and not so expected (Spiritualized, Ash, The Streets), this popped into my head. And was my highest recommendation, above everything else. It's hip hop (UK hip hop, at that). It's based on a Radiohead sample ('High and Dry'). But, somehow, it's one of the most heartfelt, honest and romantic records I've ever heard. A 3rd person story about a guy who finds the love of his life, it makes almost every other rap record about love you've ever heard sound shallow, superficial and empty. It's just sublime.
All thanks to
N
at Digital Fury who first played it to me at University. It disappeared without trace, of course (no. 60 in Sept 98), but it'll remain a lifelong favourite of mine, and was for a very very long time the first selection on any compilation tape I created (remember those?). Credit to the nation, indeed.
Friday, July 22, 2005
Hold On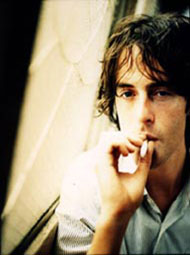 Jason Pierce, the musical genius behind Spiritualized, has been
really quite poorly
. He seems to be on the mend, though, so we wish him well, and look forward to hearing the new Spiritualized album. If I get a chance over the weekend, I'll do a little list of my fave Spiritualized tracks, but you can't really go wrong with his masterpiece, 1997's
Ladies And Gentleman We Are Floating In Space.
Or, indeed, anything else he's ever worked on. Get well soon!
Thursday, July 21, 2005
Erase and Rewind
Oh no... Here we go again, I thought. The horrible familiarity of the scenes before me, once again, being play out live across the world on TV. The sickening feeling in my guts as I witnessed something I thought had been put behind us, especially after everything I've heard over the last few days. All of it occuring a matter of miles from where I was sat, transfixed, unable to turn away. The confusion of the events, everything seemingly happening at once. Oh no. Not again.


Yeah. That's right. Another England batting collapse.


Sorry, couldn't resist. I know the majority of readers of this blog certainly won't be cricket fans, so I'll try and keep my excitement about the Ashes series relatively quiet.

Oh, and on the events happening elsewhere in London today, how utterly incompetent and useless do you have to be to end up a failed suicide bomber? Many people described the events of July 7th in terms of disaster movies. In which case, this was the lame sequel that simply rehashed the plot, without the explosiveness of the original. Barry Norman would've had a field day.

I do not fear, I mock.

Take care of yourselves.

Ashes to Ashes
Wednesday, July 20, 2005
Typical Me
I always consider it a personal failure to have to resort to retail therapy, what with being a committed anti-capitalist and trainee buddhist and all. But sometimes these things have to be done. I blame my parents for not muting the TV during the ads when I was a kid. Anyway, about a month or so ago, I succumbed. Trouble was, I did it on the internet, which has all the thrill of handing over the cash, but then the pleasure of the things is delayed for the mandatory 28 days. Fiddlesticks.
But here we are! 28 days later (not the film). A package arrives at work. And huzzah! A wealth of books, 2 DVDs, one CD and not a wizard in sight. In your face, world. That said, JK Rowling's creation actually lets me off the hook, as all 6 of the books I've bought are comic books of some description. If half the world can enjoy a kid's book about 3 adolescent magicians, surely I can indulge my passion for cartoons? Especially ones that are less Superman, more everyman. Long time readers will be more than aware of my endless passion for Charles Schulz's Peanuts. The wonderful people at Fantagraphics are compiling every Peanuts strip ever published, in 2 year volumes, every 6 months. We're onto Volume 3, with Pig Pen on the cover, and it just gets better and better. The fact that Matt Groening (The Simpsons, Futurama, God) does the foreword says it all. I've said it before, and I'll say it again, no author has had more of an impact on me and the way I think than Charles Schulz.
Elsewhere, there's a couple of Sin City novels from Frank Miller, 2 more Daniel Clowes books to add to my growing collection of work (he's the dude who wrote
Ghostworld
), and
Sleepwalking
by Adrian Tomine, who I'm new to. I'm not sure what attracts me to comic books (the term graphic novel is just wishful thinking). I'm not a great reader of fiction in general as I prefer non-fiction, stories from real life, but comic strips really hit home. Perhaps it's seeing a medium so long associated with being a kid used to frame the adult world, and the ability that brings to play out scenes that sneak under the radar. I certainly wouldn't give any of these to a kid (apart from Peanuts of course. I'm keeping my original collection of anthologies to give to my kids to read. And dribble over. And draw on. Just like I did.) Perhaps it's just because they look more like
art
, and, as those of you who remember
my attempt at my own strip
, they're difficult to draw! I mean, anyone can splurge words down on a PC or typewriter. But it takes a special talent and dedication to draw a comic strip.
Or maybe it's just cos I love cartoons.
Tuesday, July 19, 2005
God Put A Smile Upon Your Face
Sometimes you can be feeling down, but the right song at the right time can lift you out of the hole you've dug yourself into. Here's some of the ones that have lifted me up this evening...

1. Stevie Wonder - I Believe (When I Fall In Love It Will Be Forever)
2. Marvin Gaye - Inner City Blues (Makes Me Wanna Holler)
3. Spiritualized - Stop Your Crying
4. John Lennon - Oh My Love
5. Ten Years After - I'd Love To Change The World
6. Camper Van Beethoven - Take The Skinheads Bowling
7. Lambchop - Up With People
8. Johnny Cash - A Boy Named Sue
9. Mercury Rev - The Dark Is Rising
10. Edwin Hawkins Singers - Oh! Happy Day
11. Nat 'King' Cole - When I Fall In Love

Now I can head to bed with a smile on my face and warmth in my heart. Wonderful. Gnight!

Monday, July 18, 2005
Wherever I Lay My Phone That's My Home
Oh dear. Looks like i've worked how to post to my blog from my mobile phone. That can't be a good thing, from any respective. Be prepared for regular frustrated messages as i stand behind dithering fools at cash machines, who are unable to grasp the simple process of obtaining money by keying in a 4 digit code. Always when i'm running late. I apologise in advance...
Sunday, July 17, 2005
Around The World
Hey, I'm not one to go promoting products for huge multinational corporations. Not unless they're, like, really cool. Like
Google Earth
. You just download the programme, and it lets you zoom all over satellite images of the world, from the whole Earth hanging in the void of outer space, right into your neighbourhood. Or LA. Or the Pyramids. Or wherever you want! It's even better than it sounds. If you go to big metropolitan areas, you can see the cars driving on the roads as the satellite took it's snap. In US cities, you can even show buldings in 3D and pan around them. The best bit is zooming in on one place, like New York, and then watching as it zooms all the way out, turns the globe beneath you, and zooms into your next destination, say... Felixstowe. Or even Halifax.
Aside from the wizardry and "oooh!" factor, it's also a timely reminder of the fact that it really is a small world. Easy to forget, I know, but it's all there. All human life. All our worries and our troubles, on that blue-green ball, hurtling through the endless void of space (well, apart from comets). Kind of puts things into perspective. Which is an important thing to do on a Sunday evening, as the last drops of your freedom drain toward the working week ahead... (Nothing like a bit of melodrama at this time of the week. I blame Bloc Party.)
Straight To Hell
Not big on the whole 'take my test' thing. But I liked the sound of this one, shamelessly stolen from
Rant Of The Day
. Where would I end up in Dante's Inferno? I figured I've been too naughty to get to heaven, but I was hoping I'd been nice enough to avoid the worst that the dark prince can throw at me. Let's see...
The Dante's Inferno Test has sent you to the First Level of Hell - Limbo!
Here is how you matched up against all the levels:
C
haron ushers you across the river Acheron, and you find yourself upon the brink of grief's abysmal valley. You are in Limbo, a place of sorrow without torment. You encounter a seven-walled castle, and within those walls you find rolling fresh meadows illuminated by the light of reason, whereabout many shades dwell. These are the virtuous pagans, the great philosophers and authors, unbaptised children, and others unfit to enter the kingdom of heaven. You share company with Caesar, Homer, Virgil, Socrates, and Aristotle. There is no punishment here, and the atmosphere is peaceful, yet sad.
Take the Dante's Inferno Hell Test
Hmmm. So i made it to "Limbo". Most appropriate, as in my more flexible youth, I was great at limboing (considering my height). It's also a great track by Kylie. Part of me is pleased, cos it's better than actually going to hell itself, but the other half is a little disappointed. Seems a bit lame really. But I guess it would be pretty cool to chill with Caesar, discuss philosophy with Socrates and Aristotle, hear stories about the Thunderbirds from Virgil, and ask Homer about the time he skipped jury duty.
Saturday, July 16, 2005
Wanna Be Starting Something
Well, as you may have already realised, I've given the old blog a fresh lick of paint. Now I've got back on broadband at home, I can be a little more spontaneous and hopefully share more of my daily ponderings with you. Whether that's a good thing or not, I'll leave to you, dear reader, to decide. I've also updated my blog links and hope to add more as I go along. If you feel neglected cos I haven't added you, then hollah back at me on the comments page. Oh, and feel free to bitch about any changes I make. Nothing like a bit of constructive criticism to ease the pain...

Friday, July 15, 2005
Listen Up
In a shameless steal from the ever wonderful
Silent Words Speak Loudest
, here's my Top 10 listening type tracks mate for the early hours of Friday July 15th (half day tomorrow!)
1. Royksopp - 'Only This Moment'
2. The Beach Boys - 'Johnny Carson'
3. Lifelike & Chris Menace - 'Discopolis'
4. ELO - 'Love Shine A Light'
5.
Jimmi Jammes - 'Sgt Pepper's Paradise'
6. Journey - 'Any Way You Want It'
7. Blur - 'For Tomorrow (Visit To Primrose Hill Extended Version)'
8. Kano Feat. The Streets - 'Nite Nite'
9. Smashing Pumpkins - 'Zero'
10. Green Day - Wake Me Up When September
A rather disturbing couple of 70's rock tracks there. Not entirely sure why. The Green Day track deserves inclusion on it's frankly jaw dropping video. Whether you think it's spot on, or bad taste, you have to agree it's a bloody ballsy statement to make in Post 9/11 America. Boy meets girl. Boy falls in love with girl. Boy swears he'll never leave her. Boy enlists in the US military and gets sent to Iraq. You can imagine the rest. Never liked them before American Idiot. I've since changed my mind somewhat. (I've tried to find a link to the video online, to no avail. Just watch MTV2 for 15 minutes, it'll come on.)
Reach Out
Cheers Paddy. 9 great years. Good luck in Italy.
Thursday, July 14, 2005
Parklife
Sadly I wasn't able to make it along to Trafalgar Square this evening for the vigil. I was having a hard day at work. But I felt like I needed to do something after I'd finished, especially as it'd been a long and often frustrating day. 'Walk home', my mate suggested. Hmmm. Interesting. A nice idea. Plus, I'd get to walk through Regent's Park, which is always a treat. So walk I did, and took pics on my phone, as I always promised I would. And it was perfect. Warm sunshine bathing everyone in a contented glow, people playing football, kids on bikes, joggers going round and round and round, girls in floaty summer dresses, elderly folk having a nice sit down, cosmopolitan London as it always has been, but I think I've only very recently been able to truly appreciate. I wandered across the oasis of the canal, up Primrose Hill, to sit quietly and take in the vista of the whole city in front of me, with lots of other people who'd had the same idea. All sitting together in quiet contemplation, toddlers and dogs dashing between us, playing. My troubles began to melt away, as I sat pondering the words of Wm Henry Davies's poem 'Leisure':
What is this life if, full of care,
We have no time to stand and stare.
No time to stand beneath the boughs
And stare as long as sheep or cows.
No time to see, when woods we pass,
Where squirrels hide their nuts in grass.
No time to see, in broad daylight,
Streams full of stars, like skies at night.
No time to turn at Beauty's glance,
And watch her feet, how they can dance.
No time to wait till her mouth can
Enrich that smile her eyes began.
A poor life this if, full of care,
We have no time to stand and stare.
I took lots more photos as I wandered back through Camden Town to get the bus back home (it was gone 9pm, and I was getting peckish), and I've put them all as thumbnails
HERE
. (Hover for a description and click for the full image.) I can't recommend highly enough escaping to even the smallest enclave of nature you can find. Cities are wonderful, but unnatural, and they will eventually drive you crazy (in some cases, certifiably. There are more cases per head of schizophrenia in urban areas than rural.) But in just a couple of hours I feel like my soul has been cleansed, and I had time to go over my thoughts and feelings about the last week. I will certainly be doing it again. A picnic next time, I reckon... Hope you like the photos!
Wednesday, July 13, 2005
Is She Really Going Out With Him?
So, go on girls, how would you describe me? Nice? Sweet? Cute? Yeah. Thanks. That'll be why I'm single then. Not your fault, really, it's just the way I am. My mum brought me up proper, innit? But sadly, as we all know, girls love bad boys. Which I have grown to accept with a customary shrug and grin, whilst often seething inside. But, I figure, it'll bite you on the arse in the end, young lady. And so it does. Time and time again. But I've never really understood the mentality of the perfectly intelligent girl who puts up with it. Then, this evening, I hit the Next Blog button a couple of time. Past the incomprehensible jibberish of the first few blogs, I hit this wonderfully honest post from Liz at
The American Mystery Deepens
, which tells the story from the other perspective. And it became clear that it really isn't as simple as all that...
To be perfectly honest, it still doesn't make sense to me, but then I think that's just the difference between men and women. I'm certain that women get equally insensed by men fawning over airheaded girls who just happen to have good genes. Ah, c'est la vie. The only saving grace I've found is that after girls have got through their jerk phase, they tend to appreciate decent young gentleman all the more. (But we know you still lust after the nasty boys... We're just too nice to say anything.)
Tuesday, July 12, 2005
Golden Brown
I'm worried this ol' blog of mine has been getting a little serious of late. So I've decided to lighten the mood by talking about the mind numbing depression that has overcome me. "Why?", I hear you ask with concern and bemusement. Well, quite simply, I am trying to survive without my two greatest vices. Yes, after a holiday which saw me heavily indulge in both, I have decided to go cold turkey for a bit of a detox. And to hopefully shed the spare tyre which has gradually developed around my waist since the last time I decided to eat sensibly.
The vices? Booze and chocolate.
Now, in the grand scheme of things, I could certainly have worse vices. I'm sure the former smokers, gamblers and heroin addicts amongst you are currently snorting away with derision. Perhaps not at the alcohol, which is a recognised social problem after all, but certainly the chocolate. And herein lies the irony. Alcohol is easy for me to give up. I have no real attachment to it outside social situations. And it's only peer pressure that makes me drink loads when I'm out. Honest! And since I'm essentially a sociopath with a sick sense of humour, who takes delight in annoying others, resisting peer pressure comes with the territory. In fact, it's almost compulsory. Plus, as one of my friends who went teetotal for 18 months put it "you get to wake up without a hangover, and you remember all the gossip from the night!" A good point, ignoring the fact I have the short term memory of a pebble. So yeah, booze, easy.
But chocolate. Uh oh. No no no. This is a different matter.
People talk about being addicted to chocolate, and the scoffing commences. But there is something about it. I'm actually allergic to it. It makes me hyperactive. Something that my mum and teachers discovered when I was about 8. They took me off it, and I went from being a hellspawn devil child to joe cool. Immediately. No more chocolate for little Delboy. Until I was well into my teens. No chocolate. At all. Not even the chips in choc chip cookies. Not even chocolate flavouring. Nothing. Then, one day, when I was old enough to contain the hyperactivity (yeah right) I tried it. And I was ok, if a little excitable. And my love affair with the brown stuff was rekindled. Like the way a room full of gas is rekindled when you light a match. Oh yes. Chocolate was back on the menu. I have developed not so much a sweet tooth, as a sweet mouth. Where people say "ooh, that's too rich!" i LAUGH and chomp away. "You won't be able to eat all that!" they say, "wanna bet", I reply. If it's chocolate, I can eat it. The rest of my diet is pretty good. Ok, not perfect, but there's always fresh fruit and vegetables. No ready meals. Not too much fried food, and steady balance. It is simply the chocolard that tips the scales towards caked arteries and an early grave.
So here I am, having not touched so much as an ounce of chocolate since the Sunday before last, when I had some CoCo Pops. And after the initial withdrawal symptoms, I thought I was doing ok. But then came this evening. Tired and irritable after a long day, a diet of flopping, curry and sitcoms failed to improve my mood. And then it started to hurt. Usually, at this point, I'd be reaching to a colourful wrapper, teasing it gently, to reveal the brown treasure within. Sweet, melty, gooey, yummy chocolate, in all different shapes and sizes, most of which makes precious little difference. For I am no chocolate snob. Although I delight in the likes of Green and Blacks and Lindt, I am equally as happy with Cadbury, Tesco own brand, even the crap you get out of Advent Calendars. It all has it's place in the land of chocolate.
But I have given it up! Principally for my own good, but also just to see if I can. What alternatives can I look to? Sweets? Well, they kind of fall under the banner, so they are forbidden too. Which leaves us with nature's candy. Fruit. Which, as we all know, is boring. Don't give me that look. You know it's true. Sure, yeah, 5 portions a day, I know, I know. But you know, deep in your soul, where your darkest secrets are kept, even if you're a health freak, you'd give up the sweetest strawberries, the ripest peaches, the juiciest mango, to munch on a Mars bar. Admit it! So alas, here I am, a bowl of strawberries and grapes, like some natural methadone, desperately trying to fend off the darkness. Wish me luck...
Monday, July 11, 2005
Battle Of Who Could Care Less
Hey, how are you? I realised it's been a while since I've done a talkie bit (as they used to say on the old Steve Wright in the afternoon show...) You're looking pretty chipper, so that's good, considering. Been a bit of a week, really, hasn't it? Especially, if, like me, you've been in the capital, or indeed known anyone else who is. Which probably includes just about every one of us. I hope everyone's safe and well, and it hasn't affected you too much.
Anyway, I don't want to dwell on the whole thing too much, other than to say that any group of people who are consumed by such intense, aggressive, soul destroying hatred do not need to be defeated, for they are already lost. And Londoners response is to do precisely what they are unable to do: go on living their lives. Seeing friends, seeing their families, having a drink, listening to music, reading a book, enjoying a nice meal, having a dance, going to work, falling in love, or walking in the balmy warm summer air under the blue skies overhead, looking into the red sunset, as I did this evening. Hard to enjoy those things when you're hellbent on destroying everyone in the world who doesn't agree with your irretrievably twisted and bloodthirsty worldview. Well, you wouldn't invite them to your barbecue would you?
As George Harrison once sang:
With our love we could save the world, if
they
only knew.
Take care.
Thursday, July 07, 2005
We shall not be moved.
"I know that you personally do not fear to give your own life in exchange for taking others. That is why you are so dangerous. But I know you do fear that you will fail in your long-term objective to destroy our free society. I can show you why you will fail. In the days that follow, look at our airports, look at our seaports and look at our railway stations. And even after your cowardly attack you will see that people from the rest of Britain, people from around the world will arrive in London to become Londoners, to fulfil their dreams and achieve their potential. They choose to come to London as many have come before because they come to be free. They come to live the life they choose, they come to be themselves. They flee you, because you tell them how they should live."

Ken Livingstone

Wednesday, July 06, 2005
Only This Moment
Ok, so I've been toying with a bit of Buddhism 101. Suffering is caused by desire. Think about it. Yeah, I know, it sounds a bit wanky, a bit of a catch all, quick fix, Madonna-promoted mantra. But it makes sense. Out glorious capitalist world is based on the need to consume. To be always hungry and never fulfilled. By rejecting this idea, and rather than placing yourself at the centre of the universe, instead placing the universe at the centre of yourself, things seem to make a little more sense, to me at any rate. I'm gonna try not to fill my head with silly things I think I want, when of course I don't really need them. Almost everyone who can read this has more than they'll ever need. I'm not trying to convert anyone, and I'm not about to sign up to live in a Buddhist monastry, but it's interesting how these ancient philosophies can apply to our modern world. Things never really change. They just get more complicated.

And so to Live 8. It's easy to be cynical about the whole affair, for cynicisms sake, but difficult to pin down quite why I felt so unhappy about the whole thing. First things first, it goes without saying that the vast majority of people involved and who watched the concerts have nothing but the best intentions. Bob Geldof is a unique force, and although far from perfect, derserves all the praise he gets. But it was the simplification of the message and triumphalism of the whole thing that slighted grated with me. As if wiping off a continent's debt will solve all their problems, and it was all because self obsessed junkie Pete Docherty sang with ridiculously extravagant multimillionaire Elton John! We rule! What's for dinner?

However, the deeper feeling troubling me is that nobody really means it, deep down. Sure, they'll wear the wristband, they'll go to the concert, they'll sign the petition, they'll buy the DVD, even donate money if pushed. But what if the politicians actually turn round and go "Sure, ok, let's do this thing. Let's go the whole hog, we'll sort climate change as well!" And your supermarket bill at Tesco goes up. Your road tax and petrol prices rise. More taxes rise to supply aid starving Africans. Everything made in the 3rd world starts getting more expensive. You can't get cheap flights to the sun any more. The sweatshops starting paying decent wages so your trainers double in price. What's middle England going to say? Would the Daily Mail, for instance, just maybe change it's tune? Because what do we really worry about? Mortgages, house prices, petrol prices, a flood of asylum seekers (mostly from poor 3rd world countries). It does appear to be hypocrisy on a massive scale.

After all, we elect the politicians making those decisions. America were happy to vote President "fuck everyone who isn't American" Bush back in, and we weren't exactly harsh on Mr Public Opinion Ignorer, Tony Blair. Why? Well, it's the economy stupid. Yeah, he bombed the shit out of a country of brown people somewhere, but I'm still getting my paycheque, so we'll give him another crack of the whip. I'm alright jack. So long as it's not in my back yard. If we really wanted to vote in a party that cared about the 3rd world and the environment, then we could've done, just a couple of months ago. Hey, I'm not pretending I'm any different. That's why I don't like whole thing. I want to be environmentally friendly, I want to make trade fair, but I'm lazy and caught in the whirlwind of modern life, where despite all our electricity guzzling labour saving devices, we seem to have less time to relax and, more importantly, think than ever before. I saw a great quote from Palahniuk's "Lullaby" on a message board somewhere which seems appropriate:

"Big Brother isn't watching. He's singing and dancing. He's pulling rabbits out of a hat. Big Brother's busy holding your attention every moment you're awake. He's making sure you're always distracted. He's making sure you're fully absorbed. He's making sure your imagination withers. Until it's as useful as your appendix. He's making sure you attention is always filled. And this being fed, it's worse than being watched. With the world always filling you, no one has to worry about what's on your mind. With everyone's imagination atrophied, no one will ever be a threat to the world."

What i hope is that Live 8 is the blue touch paper, that maybe we will all start to become more concious, less selfish people. No longer distracted by the shiny lights of endless capitalist consumerism. Happy to reduce our revoltingly opulent lifestyles so as to drag the poorest people of the world out of poverty. But I know I don't want that to happen enough. And that's the saddest thing of all.

It's corny, but John Lennon once sang "Imagine no possessions, I wonder if you can." And he was shot. By an American. But then he was a wife beating heroin addict who kept his working class roots alive by driving around in a Rolls Royce and living in luxury appartments in New York. And he let Yoko sing. Nobody's perfect, right?

Sunday, July 03, 2005
As Time Goes By
The last day of a holiday is always a bitter sweet affair. Well, more bitter than sweet when you're hungover from the night before. The key is always to leave the party
before
someone decides to sing along to Aerosmith's 'Love in an elevator', whilst playing air guitar on a telephone. About 2 hours before. Still, it left me in a less than favourable mood today. I'd slit my wrists only I can't get the knife to cut through these damn charity wristbands. In this kind of situation, i have to thank the lord above for Woody Allen. I mean, I thought I was feeling depressed and miserable, but watching his movies I realise I'm a mere amateur at such things.
Play It Again, Sam,
another unquestionable classic. Hard to argue with a man equally in love with
Casablanca
and Diane Keaton.
After Allen's Hollywood patented therapy, time to indulge my own Bogart fantasies. But not
Casablanca
, no... too soon.
The Big Sleep
I think. Bogey and Bacall. The picture they were born for. Razor sharp dialogue, sassy dames and an anti-hero in a trench coat. All captured by Howard Hawks on the Warner Brothers' lot in perfect black and white, where even the good guys enjoy a smoke. It's a well worn line, but they don't make em like this any more. And why would they need to when they got it so right almost 60 years ago.
Saturday, July 02, 2005
Speed Of Sound
In my haste at boasting all about getting soggy at Glastonbury, I neglected to tell you all about my speed dating experience from a work or so ago. So here goes!
I actually rather enjoyed it, despite convincing myself beforehand that I wouldn't. I'm very glad that I had my friend Laura to hold my hand, but the process itself was actually quite fun and didn't feel too unnatural. The girls all sat at numbered tables in a chilled out Soho bar, and we blokes took turns to spend 3 minutes talking to each of them. The vast majority of the girls seemed very nice, and although none of them instantly jumped out at me as potential life partners, I certainly put a few ticks down as I went around. Some however made the 3 minutes feel a lot longer than 3 minutes, but you can't like everyone, I suppose (he says diplomatically...) We then got an email a couple of days later saying who you were matched with. And again, I wasn't too disappointed, but I ain't telling you any more about that!
Would I recommend it to others? Yeah, but I'd definitely go with a friend, preferably of the opposite sex! As I expected, most of the girls turned up in groups together for moral support, but a couple of the guys came alone, and, well, let's just say that it didn't do them any favours. Would I do it again? I dunno. Maybe. It was all very pleasant, and very 21st Century, but there is something to be said for getting drunk and snogging a friend of a friend. Ah, how romantic. But you know what I mean. But, never say never. Oh, i should plug them really, shouldn't I. You can check out their website at
http://www.speeddatingunlimited.com/
. The organisers are very good and will certainly put you at ease. So, enjoy, my single friends. And let me know if I need to buy a new hat...!
All opinions expressed within the pages and comments of this blog are solely those of the author, and not of his employers or associates. If you have any complaints, corrections or queries regarding any of the material contained within, please contact the author via
email
. Thanks for reading!