Saturday, September 24, 2005
Good Times
Ok, I'm gonna try and claw back some credibility after my disastrous confession below. And what better way to do it than with a love letter to who I believe are the greatest and most influential dance artists and producers of all time ever.... Le Freak? C'est Chic!
Now, you know their greatest work already, of course you do. But the fact that their records are still so well known and widely played is a testament to just how fantastic they are. However, and this is important, familiarity shouldn't breed contempt in their case. Take 'Le Freak'. You've heard it a million times in crap cheesy nightclubs. But listen to the breakdown about 2/3 of the way in, when they sing "Now freak!" and the whole thing goes crazy. The bassline is just incredible, the guitar is out of this world, the strings climb climb climb and the whole thing just builds on this celestial boogie. It sounds like it's existed since time began, but they sat down and wrote this amazing piece of music.
And more than that, take a listen to the lyrics of their hits, and those they wrote for Sister Sledge. There's an inherent distrust of the whole idea of dance/disco music as escape. They send the entire thing up with a marked cynicism that belies the apparent disposability of the music ('Le Freak' was, rumour has it, originally called 'Fuck off' written just after they were barred from getting into New York's infamous Studio 54 discoteque.) As 'My Feet Keep Dancing' says "My mother says my brains are in my feet"and the Sledge sisters sang 'We're lost in music, caught in a trap, no turning back...'
They produced so many great dancefloor hits that not only rocked clubs across the world, but also went on to have untold influence on pop, dance, rock and hip hop. Then even when they stopped creating hits as Chic, they became superproducers, behind some of the funkiest cuts the world has ever heard. I could go on waxing lyrical about how great Nile Rodgers and Bernard Edwards (RIP) were, but I really think it would be easier if i did what I do best and do some lists of great tracks and albums. Seek out and enjoy. You shan't regret it.
As Chic:
'Dance Dance Dance (Yowsah Yowsah Yowsah!)'
Everything on their
C'est Chic
LP
(inc. 'Chic Cheer', 'Le Freak', 'Savoir Faire', 'Dance Dance Dance', 'I Want Your Love' & 'Everybody Dance')
'My Feet Keep Dancing'
'Good Times'
Producers as Chic Organistion:
Sister Sledge -
We Are Family
LP
('We Are Family', 'He's The Greatest Dancer', 'Lost In Music' & 'Thinking Of You)
Diana Ross -
Diana
LP ('I'm Coming Up' & 'Upside Down')
Carly Simon - 'Why'
Debbie Harry -
KooKoo
LP
Nile Rodgers Production:
Duran Duran - 'The Reflex', 'Wild Boys', 'Notorious'
Madonna -
Like A Virgin
LP
David Bowie -
Let's Dance
LP
The B52's - 'Love Shack'
Mick Jagger, Laurie Anderson, Kim Carnes ...and many more.
Bernard Edwards Production:
Duran Duran - 'A View To A Kill'
ABC, Jody Watley & Power Station... and more
Tracks that sample/cover/reference their work:
The Sugarhill Gang - 'Rappers Delight'
Grandmaster Flash - 'The Adventures of Grandmaster Flash on the Wheels of Steel'
Queen - 'Another One Bites The Dust'
Blondie - 'Rapture'
Faith Evans - 'Love Like This' => Fatman Scoop - 'Be Faithful'
Babes In Toyland - 'We Are Family'
Eclipse - 'Makes Me Love You'
Modjo - 'Lady (Hear Me Tonight)', 'Chillin''
Junior Jack - 'My Feeling'
Basement Jaxx - 'Jus 1 Kiss'
Beastie Boys -'B-boy Bouillabaisse'
Digital Underground - 'Doowutchyalike'
Le Knight Club (aka half of Daft Punk) - 'Boogie Shell'
And about a million more.
Most facts from my sad brain, but confirmed and embellished on by the good people at
http://www.chictribute.com/
Why all this over the top praise? Well, I think Chic get overlooked. Dance music is seen as synthetic and disposable. But it's not. Their work is up there with the greats. If you're looking at the history of pop, it's Elvis, The Beatles, James Brown, Michael Jackson... and Chic. Yowsah! Yowsah! Yowsah!
Genesis - Invisible Touch
Part Four in an occasional series of songs albums i should hate but actually don't.
Oh dear. Oh deary dear. How is he going to get out of this one, you think.
Not just the single, oh no. The whole album. Including the 10 minute long progrock suite. And the wannabe Phil Collins solo ballads. And the synth rock instrumental. Yes. All of it.
Oh dear.
There is no excuse. There can be no justification. There can only be a plea for forgiveness and understanding. And where better to start than the beginning. It was originally released in 1986, but I think I got hold of it in 1990, 1991, something like that, squeezed on one side of a C90 given to me by my friend Matthew (the other side held the equally 80's-tastic Huey Lewis and The News'
Fore
LP). It was round about the time of 'I Can't Dance' and Genesis's frankly bizarre success in the singles market. And the silly walk seemed to appeal to me. I don't know, alright? I was 10 and had obviously had too much sugar. Anyway, the album sounded pretty good to me back then. I had yet to enter that age where all of a sudden it really matters whether what you listen to is cool...
But believe me, as soon as I did, I dropped my Genesis cassette bloody quickly, along with the bermuda shorts and Transformers that had up to then been essential. But now... Hmmm. I picked the album up a while back in a charity shop on LP, almost as a nostalgic joke. But there is no denying that I actually rather like it. I mean, it is absolutely absurd. It's a Genesis album that even Genesis fans don't like. Ludicrous synth rock bollocks replace the old school Genesis epic prog rock slogs. The lyrics are profound, including such gems as:
I'm coming down, coming down, like a monkey.
and
Take a look at the beautiful river of blood.The liquid surrounds meI fight to rise from this river of hellI stare round about meChildren are swimming and playing with boats
For crying out loud. It's
shit
, but I love it! I love the overblown Eighties pomposity of it all. The epic battle in each record between Mike Rutherford's widdly guitar solos, Tony Banks' bank of synthesizers and Phil Collins' drums, which are always far too high in the mix for some reason... The lyrics are awful attempts at social commentary, from a bunch of Tories living under a Thatcherite government. It's just terrible. I mean really fucking awful. I'm really really sorry. It's utter crap. But I really really like it!
Anyway, I direct you to my list of other blogs which I recommend, on the right side of the page. I completely understand if you never want to come back here again. I'm so sorry.
Really.
Tuesday, September 20, 2005
Fragile
Sorry, I've not written anything for a bit. A combination of illness, insomnia, drinking and a messed up head have somewhat drained my creativity. So I'll just do a list of records and hope nobody notices. Enjoy!

1. Kanye West - 'Heard Em Say'
2. Barbara Dickson - 'January February'
3. The Fall - 'Hit The North Part 1'
4. Black Rebel Motorcycle Club - 'Gospel Song'
5. Underworld - '2 Months Off'
6. Doves - 'The Sulphur Man'
7. Tony Bennett - 'Strangers In Paradise'
8. The Buggles - 'Clean Clean'
9. Pharrell Williams Feat. Gwen Stefani - 'Can I Have It'
10. Pulp - 'Sunrise'

Sunday, September 18, 2005
Strangers In Paradise
Friday, September 16, 2005
Scorpio
I don't pretend to be any kind of art appreciator, but I do like the odd piece. One print that's been on my wall here or there from Watford to Nottingham to Finchley to Finsbury Park is Simon Patterson's
The Great Bear,
currently hanging just above my head. It's a depiction of the London Underground map with all the names of stations replaced by names of philosophers, film stars, explorers, saints and other celebrities. The lines all have different themes, like Comedians, Film Actors, and where they intersect, the themes apply to all. So Gary Lineker is a footballer, saint and Italian artist (who can forget that night in Turin...)
It's a beautiful thing to behold, and challenges our assumptions about people's place in the universe. Or at least, that's what it does to me. I can sit and stare at it for hours and hours. And, naturally, knowing the tube map fairly well, I look at it and try and work out my tube journeys when a proper tube map isn't to hand. Only today i had a nightmare travelling from Ozzie Ardiles to Jean-Paul Sartre thanks to a defective train at Marin Marais. My current local tube is Fra Angelico, which is pretty cool I guess, sitting on both the Saint and Italian Artists lines, as a friar and renaissance artist. But my old haunt of Finchley Central on the Film Actors line had a far more seductive counterpart in the form of Lauren Bacall.
I don't really do the whole "icons" thing. But as far as cinema goes, Lauren Bacall is one of the most bewitching female leads in history. And... still is. Her chemistry with Humphrey Bogart was the kind of perfection that you couldn't make up.
To Have and Have Not, The Big Sleep, Dark Passage
and
Key Largo
are all testament to that. The razor sharp dialogue is just effortlessly, breathlessly enjoyable, at times their characters fall away and love scenes seem almost voyeuristic, they're so perfect together. But she quickly escaped Bogart's shadow, to my mind blowing the often sublime Ms Monroe off the screen in
How To Marry A Millionaire,
and then came back after Bogart's sudden death to continue an amazing career to the present day, on Broadway and the big screen.
But more than the films, more than her love life, more than her celebrity, she just has that undefinable stellar quality. She lights up the screen whenever she appears, like some otherworldly presence, and still has the same stature and fire in her heart today. She always speaks her mind, a refreshingly outspoken figure in an ever more glossy and vapid Hollywood. She's been as feisty and sure of herself since her debut at 19. I'm always slightly mystified why she's often overlooked in favour of Audrey Hepburn when it comes to female icons of Hollywood. Not that i dislike her, far from it, but Bacall's characters seem so much more than the childlike waifs portrayed by Hepburn. (Check out
Anna Marie
and
Phoebe's
Pamflet
for a quite brilliant deconstruction of Hepburn's myth from a feminine perspective i simply can't give.)
So here's to Lauren Bacall a living legend, of that there is no doubt. A survivor of an era where the stars shined brighter than anything else in the firmament. Where black and white outshone colour, painted sets were more convincing than CGI, and where Hollywoodland still seemed like a dreamland: unreachable, untouchable, unshakebale. Aw shucks, you've gone and made me go all misty eyed...
"You know you don't have to act with me, Steve. You don't have to say anything and you don't have to do anything. Not a thing. Oh, maybe just whistle. You know how to whistle, don't you, Steve? You just put your lips together and blow."
Thursday, September 15, 2005
Baby Love
Raisins to be chairful. It's been that kind of day.
1. Pizzicato 5 - 'Baby Love Child (Japanese Version)'
2. Mouse On Mars - 'Download Sofist'
3. The Magic Numbers - 'Love Me Like You'
4. Charlotte Hatherley - 'Bastardo'
5. Ultrasound - 'Kurt Russell'
6.
Semato 1 - 'One Summerday a week (The Beatles vs Sofia)'
7. Foo Fighters - 'Walking After You'
8. I, Ludicrous - 'Preposterous Tales'
9. The Beatles - 'Dear Prudence'
10. Pizzicato 5 - 'Baby Love Child (English Version)'
Any more for any more?
Tuesday, September 13, 2005
Marvellous
Thank you, Richie.
Few commentators so completely define their sport, especially away from home, but with his trademark quiet understatement, Richie has done just that. His lack of fuss at his decision to retire is equally to form. There's no need for me to dwell on the great man, his legacy speaks for itself.
So, onto another commentating legend, but one who probably isn't quite so aware of his impact, certainly here in England. I've already seen lists of Australian luminaries of old and new like the following from our Ben's Silent Words Speak Loudest, but his is certainly the best so far...

Merv Hughes, Kylie, Russell Crowe, Dame Edna, Steve Irwin, Alf off of 'Home And Away', Nick Cave, Jason Donovan, Richie Benaud, Nicole Kidman, Rolf Harris, Michael Hutchence, Mick Dundee - your boys took one hell of a beating!
Ah, yes. I'd have chucked Jono Coleman in there for good measure to, but that's just splitting hairs. The fact is, for those utterly confused, this is a reference to a famous piece of football commentary from now legendary Bjørge Lillelien, when his native Norway beat England at Wembley in 1981. His diatribe went something like this...
"Lord Nelson! Lord Beaverbrook! Sir Winston Churchill! Sir Anthony Eden!
Clement Attlee! Henry Cooper! Lady Diana! Maggie Thatcher - can you hear me,
Maggie Thatcher! Your boys took one hell of a beating! Your boys took one
hell of a beating!"
Stirring stuff, I'm sure you'd agree. Especially if you're Henry Cooper. Should you be suitably impressed, you can even hear the original commentary
here
, but be aware it is extremely loud and rather bad quality (but if you're a regular reader of this blog, it shouldn't be a thousand miles away from what you're used to). Anyway, you can read lots more about the man on Jan Haugland's rather fine
Secular Blasphemy
blog. And you'll also realise that i pinched all the facts quite unashamedly from him. So thanks Jan. Great blog name, too. Marvellous.
Monday, September 12, 2005
Digital Ash In A Digital Urn
So, we won. Which was quite simply fabulous. If you didn't witness the events themselves, they're far better documented away from this rather tired memory. Needless to say, England put us through the wringer, but then it wouldn't be England would it? Trying to clutch defeat from the jaws of victory. And it wouldn't be cricket if it wasn't a convoluted and bizarre ending, which those who aren't enamoured with the game would be utterly perplexed by. Marvellous.
I do love cricket with a passion that many find hard to understand, especially considering how poor England have been in my lifetime, so it's quite lovely to actually have something to shout about. Cricket is a very old fashioned game. It's certainly one of the more favourable hangovers of the empire. And whilst you may respond that it's illogical and impossible to understand, drowning in jargon and old boy bluster, that's precisely why we love it. But we old school types are almost a little shocked when we do well. It's not very
English
is it? Just not cricket. Still, we'll let them off just this once.
Sunday, September 11, 2005
Burn Baby Burn
I quietly marked the start of the Ashes a couple of months ago, and haven't really mentioned it much since. Mainly, it has to be said, because I didn't think anyone would be particularly interested in it. When the series begain, I was expecting, in all honesty, for us to be plucky losers. I was expecting English batting collapses vs Australian dominance. I dreamed we would win, but thought it remain just that, a dream. I never imagined that people would be asking me to explain a game many viewed at best as an eccentric oddity, at worst a dull waste of time.
But that has all changed.
I am a lifelong fan of cricket, but I can barely remember when we last won the Ashes (although my dad has been on hand to lament those days ever since.) I've known an England team at one time condemned as one of the worst in the world, ranked alongside minnows like Zimbabwe. I've found myself glued to games where England have been comprehensively outclassed by superior sides from the Indian Subcontinent, the West Indies, South Africa and Australasia. But in the last couple of years, things have all changed, and it's been wonderful to behold. Last summer was like watching fantasy cricket, as England were unbeatable. But I still doubted their ability to overcome the best side in the world for the last decade. The bogeymen. The oldest of old enemies.
Until Edgbaston, where everything changed...
And so tomorrow, the final roll of the dice. Dice which are very much loaded in England's favour, both thanks to their earlier performances in the series and the good old British weather (and whilst the Aussies will no doubt claim that it let us off the hook, let's not forget that it saved them at Old Trafford. And the fact is, even with the impressive opening partnership, they failed to top our First Innings score in this match. Basically, shut up moaning, we're just better than you.)
I hope the weather butts out. I hope England rack up a decent total, get bowled out doing it, putting the Aussies into bat, but then bowl them out. And for the first time in my lifetime, I can state that wish with a real belief that it could happen. I can almost visualise Andrew Flintoff knocking Glenn McGrath's middle stump out of the ground, the beleagured batsmen turning round to survey the shattered scene, utterly perplexed by the swinging delivery that seals his fate. And Australia's. I've waited long enough to see it.
Come on lads.
The Individual
What is it that makes you who you are?

What is it that makes you different from everyone else?

I don't really know. My thing is... I'm a collosal snob. But not in the conventional sense. More that I feel the need to indulge myself in as much culture as possible. Music, books, websites, magazines, movies... from across the spectrum. And as such I have as much contempt for purists as I do for those content with the mainstream. Is that a pretentious stance? Damn right it is. Is it right? I don't know. But away from that, I feel bored. If I move too far away from the mainstream world, then I feel detatched, arrogant, like I'm somehow betraying the very world that fostered me. Yet, the mainstream world bores me rigid. The prospect of only watching movies like The Dukes Of Hazard or The Island has me reaching for my revolver and aching to turn the walls a distinct shade of brain.

But can you define someone by the culture they consume?

In our modern capitalist world, we are taught to define our worth through brands. My life, My credit card. All true celebrity is created to sell us products to define our own worth. I'm sure I'm not the only one to bellow 'SELL OUT' at posters of Mikey Streets hawking fucking trainers. Didn't take you long, mate, did it? I'll stick to my Vans, thanks anyway.

But is it more the desire to be different?

If there was no mainstream, what would everyone else rebel against? If the protestors, the lefties, the anti-everything's got what they want, would it make them happy? Or would they simply feel the need to protest against the new status quo? I often feel that the 'alternative' is as reactionist as the mainstream. More so, in many cases. Certainly as conservative. Often more confrontational.

Or I am just overanalysing, searching for answers that aren't really there?

I dunno.

The Staunton Lick
Thank goodness for the loud and over the top gay guys sat opposite me on the Piccadilly line. Becuase if it weren't for them, I'd probably still be asleep, heading towards Cockfosters, with Lemon Jelly soundtracking my journey away from home rather than towards it.

I'm never drinking again...until...lunchtime.

Tim Bisley

Ah, such wisdom. I wasn't going to drink Thursday night...but people kept buying them for me so I felt obliged. Friday night I just went out for one. And ended up out til 2am. Today I wasn't drinking at my friend's party on Richmond Green. Then JD happened and here I am again a little worse for wear in the wee small hours. Oh well. Nuts.

Tuesday, September 06, 2005
Bad Cover Version
Well, except these are all rather good. Track down and treasure.

1. Beck - 'Everybody's Gotta Learn Sometime'
2. Radiohead - 'Rhinestone Cowboy'
3. Tatu - 'How Soon Is Now?'
4. Jose Gonzales - 'Hand On Your Heart'
5. Pet Shop Boys - 'Where The Streets Have No Name (Can't Take My Eyes Off Of You)'
6. The Beatles - 'Kansas City/Hey Hey Hey Hey!'
7. Roots Manuva - 'Yellow Submarine'
8. Tiga & Zyntherius - 'Sunglasses At Night'
9. Shampoo - 'Cars'
10. Devo - '(I Can't Get No) Satisfaction'

More, more, more, how do you like it?

Sunday, September 04, 2005
Regret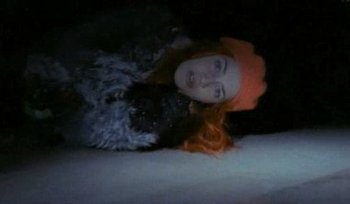 If you could have all the money you've ever spent on alcohol again, but lose all the memories and times you've had with it, would you take it?
Such was this quandry given to me at a late hour at a barbecue in Nottingham last weekend. What do you think? I said no. No regrets and all that. Je ne regrette rien. As much as I often lament my relationship with it, alcohol has played a key part in some of the best times of my life. As a primarily introverted and shy individual, it's barrier lowering qualities have been invaluable. But more than that, it'd be erasing the mistakes I made which have helped me become who I am today. What we are is the sum of our actions and decisions in the past, good or bad. Sure, I have things I regret, but usually only where they've harmed other people. I regret very little I've inflicted on myself.
And so this Sunday evening, I finally got round to taking the cellophane off my DVD copy of
Eternal Sunshine Of The Spotless Mind.
A quite wonderful tale of love and regret, and their relationship with our memory and perception, written by the peerless Charlie Kaufmann, and directed by the..well... also peerless Michel Gondry. All great art should ask questions of us, and this is no different.
If you could lose the memories of hurt and regret from a painful break up, but also the good times, would you?
The methods are pure science fiction at the moment, but perhaps not in the not so distant future. I often wonder about what could've been, but I guess I'm lucky in that I've never had anyone I wanted to erase. There are little hotspots in my memory, things that are sensitive, even now, not just from relationships, but all parts of my life. Things I've done or had done to me which are still so powerful they elicit a physical response, making me blush or giving me butterflies. My memory for lots of things (names as a prime example) is notoriously bad, but such emotional moments still stay crystal clear. Seeing such things represented so brilliantly on screen was startling but also very reassuring. Our memory is one of our most private things. But they all work more or less the same. And the idea of someone else tinkering with it is one of the most frightning things I can think of!
And being the muso geek I know I am, my ears pricked up at Beck's performance of 'Everybody's Gotta Learn Sometime' on the soundtrack. His amazing genre-hopping funk rock works of genius don't need further documentation, but his more emotional work certainly feels overlooked. His
Sea Change
LP feels almost voyeuristic it's so emotionally raw at times, but also profoundly beautiful. Like a personal exorcism or purge, it's sad but ultimately positive. A much better way of leaving a failed relationship behind than, y'know, wiping your memory, kids.
So... let's have some classic break up albums, why not? These are just the ones I like off the top of my head, so feel free to suggest more. We'll start with the one I've already mentioned...
Beck -
Sea Change
Spiritualized -
Ladies And Gentleman We Are Floating In Space
Emmylou Harris - The Ballad Of Sally Rose
Blur -
13
Marvin Gaye -
Here My Dear
The Beatles -
Let It Be
Forget Myself
On a bit of a roll here, so in time honoured tradition let's have some...
Reasons to be cheerful.
New material from
Elbow
. The new single is a masterpiece, and from what I've heard, the album is too. Marvellous stuff. The pop premier league beckons, if there's any justice.
Also on the way soon, new material due from
Boards Of Canada
! Yay! The ambient-techno-whatever geniuses who got me through my exams. Difficult 3rd album? Hope not.
Strangers In Paradise.
My latest comic book discovery. Bought on a whim from the quite marvellous Nostalgia Comics in Brum, while I was waiting for my train home. The kind of place that would please any fanboy worth his salt. The quote that hooked me on the back cover said "What most people don't know about love, sex and relations with other human beings would fill a book. Strangers in Paradise is that book" - Neil Gaiman. Sounds fantastic. And as I flick through it on my way back to London i realise that lesbianism is a prominent theme, which, as
some of you may remember
, is something of a curiosity of mine (not in a sick way, honest.
Read the post
!)
X-Press 2 featuring Kurt Wagner - 'Give It'.
A house masterpiece from masters of the crossover vocalist. This time it's our Kurt from Lambchop. Go and listen to their sublime 'Up with People' from the superb
Nixon
LP and wonder why noone thought of this before. Right up there with the X-Press 2 lads' own work with David Byrne of Talking Heads on 'Lazy' and The Chemical Brothers' collaborations with Jonathan Donahue of Mercury Rev of 'Dream On' and The Flaming Lips on 'The Golden Path'. High praise indeed.
Simon Reynolds - Rip It Up And Start Again
.
My latest music geek reading companion all about post punk 1978-1984. Guaranteed to suggest loads of great records that I have to then go and buy, making my bank manager cry. Curse you, Simon, you bastard. *Flick flick flick* Ooooh, so that's where Bloc Party got their ideas from! (And nowt wrong with that, neither! I still love you unconditionally even if the fickle NME no longer do.)
Kylie's doing well.
And that's a very good thing indeed. Relying on the tabs, unfortunately, but best wishes to her as ever. And the September page on her calendar is cool.
The
New Kanye West
record should be out on DJ friendly vinyl tomorrow. And as much as I try and resist the whole flavour of the month thing, he does make great records.
The White Stripes - 'My Doorbell'.
As perfect a record as they've ever made, and seemingly written for the milkman to sing as he does his rounds. Jack White cares. Hmm. Enough music, let's broaden this out a little...
England Beating Wales in the footy.
Wasn't pretty, or desperately encouraging, but the prospect of losing to our most beloved of neighbours is too horrifying to contemplate.
Pistachios
. No war in Iran means I can continue indulging in my latest snack fad. Good news all around, I'm sure you'd agree.
Monkey Island 2: LeChuck's Revenge
. It takes a special kind of geekdom to start getting nostalgic about old computer games. But here we are. Easily the funniest game I've ever played,
Amiga Format gave it 95% back in 1992
. 13 years on (gulp) it still stands the test of time... Except this time I don't have to play it off 11 floppy disks! You'll laugh so hard milk will come out of your nose.
Things Ain't What They Used To Be
Someone foolishly posted somewhere that modern music sucks. This was my response:

Music these days is different. There's a lot more crap, but there's also a lot more good stuff. But we're bombarded by stuff these days. In the olden days you had a couple of radio stations, a couple of music shows buried in the schedules. People bought singles, not albums. Music was less aggressively marketed, it was less about image and more about talent. Songs were short because of pressure from Diner owners who wanted kids to put more money in the jukeboxes. Short songs, more songs, more cash. Can't imagine that happening these days.

But whilst one could argue that pop isn't what it used to be, the fact is that it's easier than ever to express yourself, and therefore more genuine talent is out there than ever before. The trouble is, finding it. We're drowning in information these days. It's harder for any act to dominate and change the way music exists in the same was that The Beatles or The Sex Pistols did. Most mainstream pop is less focused on songs than it used to be, but the underground is a rampant unchecked beast throwing out new genres and styles on a daily basis. And it's only going to get more explosive and exciting, but also more difficult to filter.

And how does one term "modern music"? Humans have been creating music since the year dot. What you're probably saying is "music today isn't as good as it was in my day", which is somewhat subjective. Beethoven would probably say the same thing, but he's dead.

I'm also aware of the fact that your first exposure to music will always be the most exciting. As I get older, bands and records have less of an effect on me, cos when I was 13, I had a blank canvas. EVERYTHING was new and exciting. But whereas I still find records I fall in love with, my mind is already jampacked with other songs and artists. It's inevitable, and no reflection on the music made today. It's just the way the mind works.

Would I Lie To You?
And to counter the disturbing emotional maturity of the previous post (well, aside from the punchline), here's a nugget of advice I found on a messageboard...

Sincerity is the most important part of the relationship, learn how to fake that and you're there.

No idea who said that first, but they deserve a medal. Or maybe a Nobel prize. Or even a Grammy. Hmmm. I wonder award I'd want if I could have any one. I'll get back to you.

Saturday, September 03, 2005
Wandrin' Star
It's been a funny old month. Most of my weekends have been away from London town, travelling to Cambridge, Birmingham, Nottingham, Stratford-Upon-Avon and back to Brum again. Which explains my blog neglect, for which i can only beg forgiveness, and the rather sorry state of my liver. Also, before i go on, I must say congratulations to Chris and Lou who got married yesterday. Best of luck to them both. More on marriage in a bit...
You learn things travelling round this sceptured isle. Firstly, travelling by train is a pain in the arse. Secondly, if you think travelling by train is a pain in the arse, you should try travelling by coach. Thirdly, despite their many shortcomings, Catatonia absolutely hit the nail on the head when they sang...
London never sleeps
It just sucks
The life out of me
And the money from my pocket
You only need to have read this daft old thing a short while to realise that I am deeply in love with London. But as with all love affairs, there is a cost, and this one is purely financial. And the scarey thing is that you only notice when you leave. You become accustomed to handing over twenties for a round of drinks and expecting no change, to spending a fortune in a restaurant, and then leaving an exhorbidant tip, to everything being dearer the closer to the centre you get because, well, that's just the way it is.
London is the second most expensive city in the world after Tokyo. And, as if in a effort to make up this gap, I love japanese T Shirts and cartoons, so have to pay even more for those on import. London house prices make the average Joe weep just even thinking about it. I earn a very respectable wage for my age. Yet I'm more than familiar with the workings of my overdraft. And it does occur to me...why? I know, i know, market forces, property, cost of living, yada yada. But sometimes it seems that people charge the earth because they think they can get away with it. And do. And mostly cos of the group of people who seem obsessed with outdoing everyone else by slashing their money up the wall. Well, nuts to that, frankly. Yuppies are soooo 1980's.
And I also mentioned the age old institution of marriage. London once again seems to have a say in the way we live our lives. For whatever reason, most of my friends of my generation who are married live outside the capital. I'm unsure of why this is, and reluctant to speculate too much, for fear of insulting either my ball and chained chums or my singleton brothers and sisters inside the M25. Although it could be amusing. So let's say that all the married types are married because out in the sticks (Birmingham and Nottingham, for instance) you have to take what you can get. And in London, everyone's far too busy working themselves to death just to pay the rent, that the idea of marrying any of the freaks surrounding you never even crosses your mind. Done.
Anyway, i feel i should add that, even as a freeliving, medialoving, studioflatrenting singleton, the idea of marriage sounds great to me. Mainly cos all my mates who are married seem...y'know... like...happy and well balanced and stuff. So, whilst I am not in any desperate rush, the idea of finding someone to spend the rest of my days with is a wildly attractive and romantic one. But don't go buying a hat, as I said, not yet. Just one day. Like kids. Love to have them. Not yet. Really. The idea of having a creature crawling around, unable to communicate, puking everywhere and generally causing mayhem, is still a little frightning. I need to get past that stage myself first. Honk honk.
All opinions expressed within the pages and comments of this blog are solely those of the author, and not of his employers or associates. If you have any complaints, corrections or queries regarding any of the material contained within, please contact the author via
email
. Thanks for reading!