Friday, December 30, 2005
Love Train
Eeeeeeeeh, how are you then? Have a good Christmas? Mine was quite marvellous. Had a quiet day itself, and then Boxing Day was spent with my cousin, her hubby and their lovely kids, 3, 5 and 8 respectively. I think. And they were great fun. On my level, as I'm sure you can appreciate. We made balloon animals, built Lego robots and played Nintendo DS. Very exciting. I hope Santa brought you everything you wanted (within reason, he's not made of money) and that you're on the road to alcoholic recovery.
And a Happy New Year for when it happens. Just a quick note to those delightful people at the RMT Union who want the strike to go ahead on the London Underground on New Year's Eve: call it off you selfish bastards. Thanks. Now, I'm a pureblooded leftie, and am usually behind union action when it's needed, but that's just being mean. You'll ruin my night, and the nights of hundreds of thousands of Londoners, and we have long memories. I've been trying to think of some counteraction we can take collectively to show how bloody annoyed we are at being pawns in some daft ego trip from both sides. I can't come up with anything that wouldn't actually be a bit dangerous. Although all wearing T Shirts that say "You ruined my New Year, you bastard" on every platform as the tube pulls in might work. But then the driver might feel the need to do a classic "stop in the tunnel for 20 minutes for no apparent reason" in response. Curses.
Anyway, do have a Happy New Year, and if you're outside the Capital, spare us a thought as we walk for miles, get into a fight at the cab rank and then get mown down by drunk drivers. Cheers!
Wednesday, December 21, 2005
Elisa - Come Speak To Me (4 Hero Remix)
Part 16 in an occasional series of rediscovered musical gems.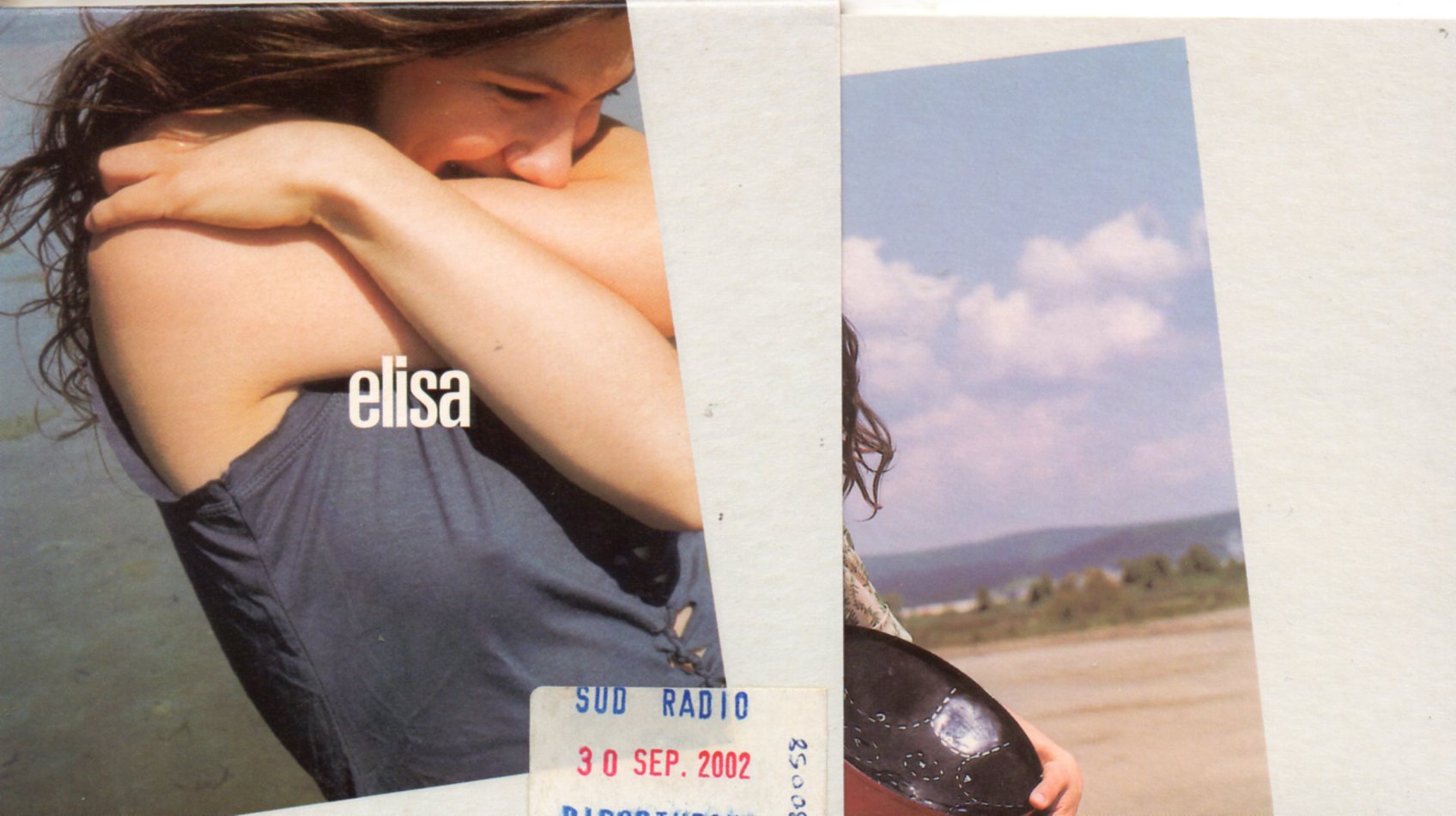 Over at the Art Of Noise, we moved onto 'E' in the A to Z of music. I chose Emmylou Harris and her Ballad Of Sally Rose LP as my choice. In any other circumstances, this song would have been my first choice. So it becomes a Hidden Gem.
A hymn to the remix if there ever was one. The original of this was alright. Average. Nice vocal. Production was a bit lumpen and uninspiring. Then 4 Hero got hold of it and turned it into the most beautiful heartbreaking record. Nothing like cranking up the misery to improve a song tenfold. They take the exact same vocal line, and simply by remixing it with a more downbeat, acoustic backing, wrench more emotion from it. Quite extraordinary. In the process, turning a rough diamond into a gleaming beauty. If you need an emergency break up tape (just smash the glass) then put this on, Side A Track 1. Genius.
Tuesday, December 20, 2005
Simply Having A Wonderful Christmastime
Ok, so let's rewind a little. Yes, sure, I get stressed at Christmastime, and therefore lash out at the less favourable aspects of the season. But, let's face it, I love it. I really do. Even the daft stuff. Even the annoying songs. The delicious Turkey dinners. Egg nog. Those stupid Santa Hats (currently being modelled by Buffy in the corner of the Bandito Bunker). Everything.
And so, this being a blog that is more musical than almost anything else, it's time to do my current Top 5 Christmas records. And why not? Alright, not 'alf. (And I meant all time list, not just this year. But it's 'current' cos I always change my mind...)
5. Band Aid - 'Do They Know It's Christmas?'
- The first bar just IS Christmas for my generation. Slightly perverse when you think about it, but that's the way it is!
4. The Ronnettes - 'I Saw Mommy Kissing Santa Claus'
- And the rest of Phil Spector's Christmas Album! Thom Yorke approved...
3. Jona Lewie - 'Stop The Cavalry'
- Random, weird and wonderfully miserable. One of my Dad's favourites, too.
2. V/Vm - 'Merry Christmas Bastard' & 'Simply'
- Well, it was getting a little predictable, really. And this is the sound of a lunatic taking a chainsaw to Shakin Stevens and Macca. Never a bad thing.
1. The Pretenders / Coldplay - '2000 Miles'
- A perfect original, and a perfect cover version.
Yeah. There you go. What? What do you mean something's missing? Hmmm. Well, Frankie Goes To Hollywood's 'Power Of Love' is trotted out every year, simply by virtue of it having a ridiculously over the top nativity video. Which has nothing to do with the song, which in turn has nothing to do with Christmas. Wonderful though it is. And it really really is. (It was a
Hidden Gem
, don'tcha know...)
What?
Another
record? Sorry, what, did you just call me? A scumbag, a maggot and a cheap lousy faggot? Well, I never...
Yes, you are, of course, right. The best Christmas record ever is 'Fairytale of New York'. Hardly even worth writing that. It's obvious. It's a song you can play at the height of summer, and I'll still be blubbing. I have a very sad memory of Mark and Lard playing it on their afternoon show on Radio 1, after Kirsty MacColl's untimely death. I cried then, for the sadness of losing a wonderfully talented woman (If you can tell me a better song title than 'There's A Guy Works Down The Chip Shop Swears He's Elvis' then you're a liar, and her reading of The Kinks' 'Days' surpasses even the original, to name but two of her greatest hits.) But 'Fairytale' has so much more to it than that.
The song, performed by Kirsty and the fantastic Pogues, speaks universal truths about Christmas and the closing of the year that are more than mere tinsel in the window and snow falling all around us. It's about confronting where your life is going, about realising just what is truly important, it's a glorious celebration of the romance of failure and the sad side of nostalgia. It's just reality, the real world we all live in, which is full of disappointment and sadness, but occasional moments of sheer euphoria. Like when the boys from the NYPD choir launch into 'Glory Be' on a perfect New York Christmas Eve. It's so timeless, it's almost impossible to think of Christmas without it. And the wonderful thing is, that although Kirsty is gone, I'll be playing this song every Christmas til the day I join her.
Thursday, December 15, 2005
Merry Xmas Everybody
Right, I've kept this inside for far far too long. Sod Christmas. I hate it. Fucking Christmas. It can sod off. I'm sick of it already! I'm too tired. Give me a fucking break. Christmas is cancelled in the Bandito bunker. End of. Full stop.
"But why, oh gentle Del?" I hear you cry, "Christmas is a time of goodwill to all men!"
Is it bollocks. Christmas is a pain in the arse. I am tired. Really tired. I have mountains of work piling up because of the years end. But I have a mountain of parties to attend, and because I have no self control, I feel obliged to get drunk at all of them. This is very tiring and expensive. There's also the horrid shadow of forced jollity, often bringing together people who wouldn't otherwise socialise with each other. All to the accompaniment of terrible music. This is BAD.
I was going to do my Christmas cards tonight, but I'm too tired to face it. And now I'm out of time, with barely a moment to myself before Monday evening. And it's just terrible ritual of chicken. Who can send the card the latest? And if I don't send one... Potential disaster. Friendship over! Luckily, I'm not female, so I'll be largely forgiven because, as the adverts have taught us, men are incapable of organsing anything. This is of course rubbish. We're just lazy. But the moment we knew we could get away with it under the smokescreen of incompetence, we were right there. Now, most of the cards are to people I know and love, and it'll be quite fun. But what of those friends who dropped off the radar? In some cases, it's mutual uselessness, for which equal responsibility can be claimed. And those who I've moved on from...well, sending them a card would smack of hypocrisy. But then... those I've tried to keep in touch with, do they even deserve a card? I say, "NO!"
Carol singing, communicating with lost friends, getting together with the family, gaudy decorations, going to church drunk, putting on any kind of hat that involves red or tinsel, going shopping in Central London. All bad bad ideas that would have you hauled to the nuthouse any other time of year. I nip to HMV on Oxford St to get a record, and it's full of Johnny Comelately's. Where were you in June? And of course the shop assistants are more than happy to help. Sell outs. You all make me SICK.
I have no decorations up. I won't be putting any up. I will be going home on Christmas Eve, and that's when I'll start decorating. I'll be back here by my birthday on the 27th. A birthday that for 25 years has been overshadowed by the festival of saint commerce. I must state that I have no quarrel with Mr Jesus. He sounds like a top bloke. Not too sure about his politics, but hey, you'd invite him along to any party. I just don't see all that much Christian love in the puking secretary on Tottenham Court Road, the screaming child after an XBox 360 or Noel Edmonds. I'd be happy with the time off, some peace and quiet, a nice turkey lunch, and a few cheeky beers. Everything else is just bollocks.
Season's greetings!
Wednesday, December 14, 2005
Red Red Wine
Oh my head. Anyway, apologies if it's been a bit quiet around here of late. Blame Christmas. Be it parties, shopping or exhaustion following them, it's a testing time. Anyway, thought I'd just do a quick rundown of where we are, and what's bothering the Bandito brain this festive season:
Futureheads - 'Hounds Of Love'. NME single of the year, and quite rightly so. I was worried it was a little gimmicky when it first came out, but I now think it's guaranteed classic status. Oh ohoh!
The Muppet Show. It occured to me when I was Chrimbo shopping in HMV. The TV's were all showing clips from a Best of the Muppet Show DVD, and I suddently realised: it's rubbish. I mean, A Muppet Christmas Carol was great. And don't get me wrong, I do like a lot of the characters, but the show itself is always a massive disappointment. Ironically, the show's younger sibling Sesame Street is almost always superb, and Cookie Monster deserves his own show, based on the already superb Monsterpiece Theatre. I could watch that all day. But The Muppet Show itself is always crap.
Pizza Hut pizza. It's my favourite and always has been. I know it's not "real" pizza, but so what? I like it more than traditional stuff. It's just nicer. and ideal hangover food, which is why I'm eating it as we speak. Hawaiian, since you asked. And for anyone who says that fruit on a pizza is wrong, i have only one thing to say: tomato.
Time Out's North/South issue. Of London, naturally. Which side of the divide are you on? They say it's grim up north, but I'll always be a north Londoner myself. South of the river? Not at this time of night... A desolate wasteland. Sorry.
Hemel Hempstead. As someone who grew up down the road, I've been saying for years that someone should blow it up. I never throught they'd actually go through with it...
2005 Best ofs. I'll be doing some soon, I expect, probably with a long list of songs I've enjoyed this year. Top 10 doesn't really seem enough, so it might be more like 40 or 50. Sorry about that. I'll try and be as witty as possible for people who hate music. New York, London, Paris, Munich, everybody talk about pop muzik.
Thursday, December 08, 2005
Imagine
'If everyone demanded peace instead of another television set, then we'd have peace...'

John Lennon

Wednesday, December 07, 2005
D'Yer Wanna Be A Spaceman
All this talk of Space Cadets, tonight on Channel 4 which I'll almost certainly neglect to watch, reminds me of something that happened at Primary School. I must've been in Class 4 (Year 3 as it is now), which puts me at about 8 I suppose. We had a substitute teacher covering for a bit, and in pure Mr Bergstrom style, she'd bought some fancy dress to win us over. Except instead of a cowboy uniform, it was a spacesuit, and whoever did the best work would get to dress up in it. A cunning ploy, and one that had us all beavering away at whatever task it was that we'd been set. Anyway, I sadly didn't win, so my friend Daniel got to put on the suit. Always the bridesmaid, never the spaceman. It obviously affected me a fair bit at the time, as I can still remember it, crystal clear, 17 odd years later. Now I just have to deal with the fact that I probably won't get to be an astronaut in real life now, either...
Sunday, December 04, 2005
Mario - 'Let Me Love You'
Part...er...Six, I think, in an occasional series of songs i should hate but actually don't.
The male fronted r'n'b ballad, drowning in syrup. Is there any greater musical crime? Cynically targeted slow jamz for da laydeez sung by power grabbing loons, letting down their thug life guard to show how truly vulnerable they are underneath it all. Coz you see, shordee, only you can make me whole. Made for the bedroom for a playa to make the magic happen. Oh dear oh dear, no no no.
And... then there's this. It fulfils all the above criteria without even so much as a guilty look. The video has Mario dancing as if he has some kind of movement disorder. It's embarrassing to watch. The song itself has a production sound that's so similar to every other indentikit ballad, it's almost a cliche. It was overplayed to the point of distraction, possessing just enough street cred, without any kind of bite, to make it daytime radio's best friend. Apart from James "cockney rhyming slag" Blunt, naturally...
But... there's that "but" again. It works. It's a great song. As cheesy as the production is, it never smothers the song, and the lyrics and vocal are admirably understated. As daft as the video is, and as bad as Mario's dancing is, he manages to avoid the kind of ridiculous posturing that besmirches many an R Kelly, Jagged Edge, Usher, or even Backstreet Boys video. Whilst I would never play it to a loved one, it's a private guilty pleasure, that's downbeat and soulful. That's the key, it actually seems to have some soul hidden under all the hype and marketing and posturing. Everything else on the album suffers from the modern r'n'b viruses of overproduction and undemanded guest stars, so sadly I can't say anything else of Mario's has grabbed my attention. But the kid can sing. Maybe he'll release another gem, unburdened by a rapper or hyperactive producer. But I won't hold my breath. This'll do.
Thursday, December 01, 2005
Let There Be Love
Telegram to Oasis:
Dear Liam and Noel STOP
For God's sake STOP
releasing records. Please, please, please STOP
Cold As Christmas
And our icon of the month for December is...
Bah! Humbug!
All opinions expressed within the pages and comments of this blog are solely those of the author, and not of his employers or associates. If you have any complaints, corrections or queries regarding any of the material contained within, please contact the author via
email
. Thanks for reading!