Sunday, October 08, 2006
Come Out 2 Nite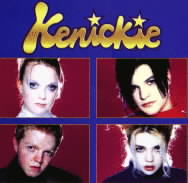 P-U-N-K-A... Punka!
Lo fi songs are great!
A hickie from Kenickie is like a Hallmark card.
All opinions expressed within the pages and comments of this blog are solely those of the author, and not of his employers or associates. If you have any complaints, corrections or queries regarding any of the material contained within, please contact the author via
email
. Thanks for reading!